Clay Travis Ranks His Top 10 College Football Teams After Week 3 (9/16)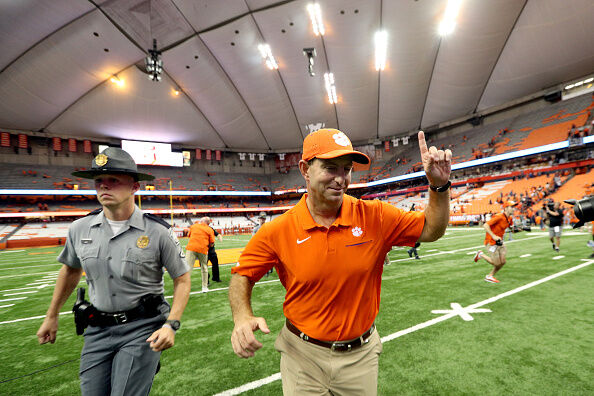 (September 17th: Ten Best Teams in College Football According to Clay Travis
"For my Outkick The Coverage Top 10, I rank entirely on what I've seen on the field. I don't do a preseason top 10, I only ranked them I've what has happened on the field." (Full Audio at Bottom of Page)
10. Utah – 3-0
9. Central Florida – 3-0
8. Notre Dame – 2-0
7. Auburn – 3-0
6. Georgia – 3-0
5. Oklahoma – 3-0
4. Ohio State – 3-0
3. Alabama – 3-0
2. Clemson – 3-0
1. LSU – 3-0
Biggest Takeaways from Week 3:
"What a win for UCF beating beating down Stanford."
"Big game for Notre Dame this week going on the road to face number three ranked Georgia in Athens on Saturday night."
"I've got Auburn at seven for getting the big early road game against Oregon."
"Georgia might be the second best team in the country, but I've got the Bulldogs at six because they haven't really played anyone yet. I'm not counting Vanderbilt as anybody."
"Jalen Hurts took over the Rose Bowl and absolutely dominated against UCLA."
"I've got Alabama at three. As good as Tua Tagovailoa is, I think this defense might just be average."

FOX Sports Radio
Want to know more about FOX Sports Radio? Get their official bio, social pages & articles on FOX Sports Radio!